Earlier this month, Jestin Johnson, the City Administrator announced the appointment of Chief Damon
Covington as Interim Fire Chief.
Chief Covington most recently served in the role of Deputy Chief of Fire Operations for the Oakland Fire
Department.
Chief Covington has been a member of the Oakland Fire Department since 2001, starting as a
Firefighter/Paramedic and promoting to the ranks of Engineer, Lieutenant, Captain, and Battalion Chief. He
has worked in several fire service capacities during his career, including Engineer of Training, Captain of
Training, and Special Operations Battalion Chief. He served as President of the Oakland Black Firefighters
Association from 2016–2022.
Chief Covington has a bachelor's degree in Sociology, and a master's degree in Public Administration, and
is currently an adjunct professor for the Fire Science Program at Merritt College in Oakland. He is the
proud father of one son.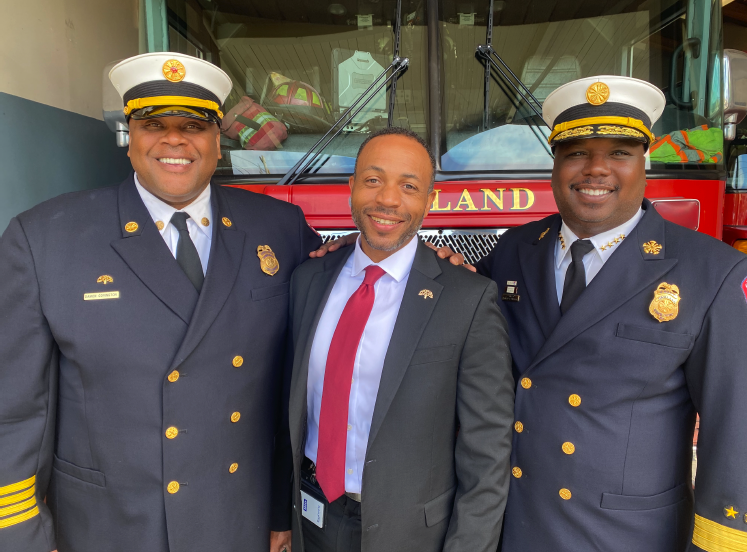 Interim Fire Chief Covington on left
New City Administrator Jestin Johnson in middle
Retired Fire Chief Reginald Freeman on right